The colder the weather gets, the more I look forward to a warm meal that's easy to clean up. This is why I love slow cooker meals in the fall and winter! Whether you're trying to relax on a Sunday or trying to feed the whole family something healthy after a busy workday, my lightened-up recipes are for you. Indulge in these yummy recipes without spending hours in the kitchen.
In this blog, I am sharing five healthy slow cooker recipes that are perfect for fall. These slow cooker recipes include savory and sweet dishes and are as delicious as they are nutritious.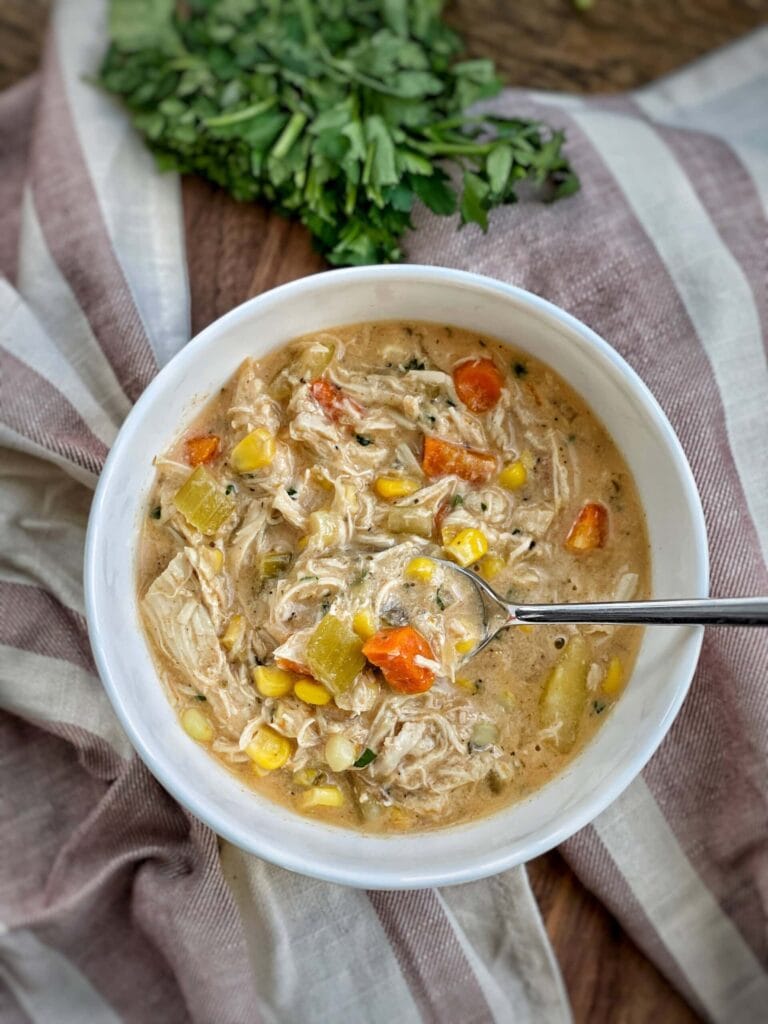 The best part of this Creamy Chicken and Corn soup recipe is that it is made entirely in the slow cooker! The perfect meal when you are looking for something warm and comforting but also light and healthy. This recipe makes for a delicious dinner for the family or an easy meal prep for the week!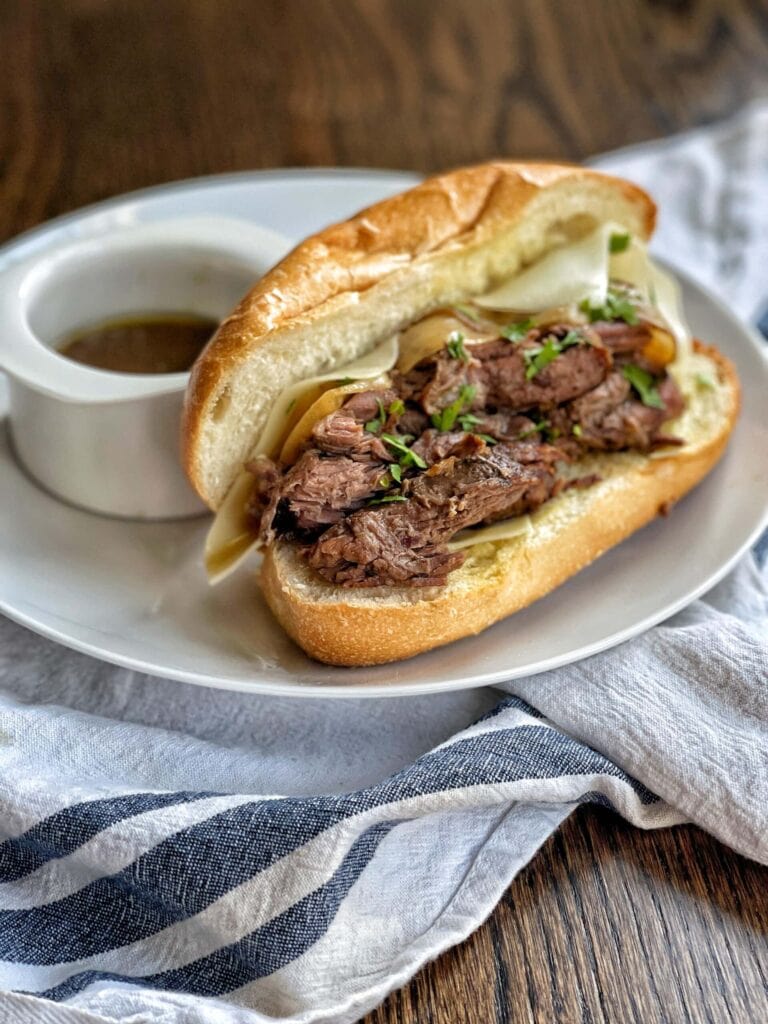 Slow cooker French dip sandwiches are such an easy dinner to prepare and are loved by the whole family. You can customize your sandwich with whatever bread and cheese fits into your dietary needs. Serve with healthy air-fried french fries or maple and ginger roasted carrots!
More Slow Cooker Sandwich Recipes:
---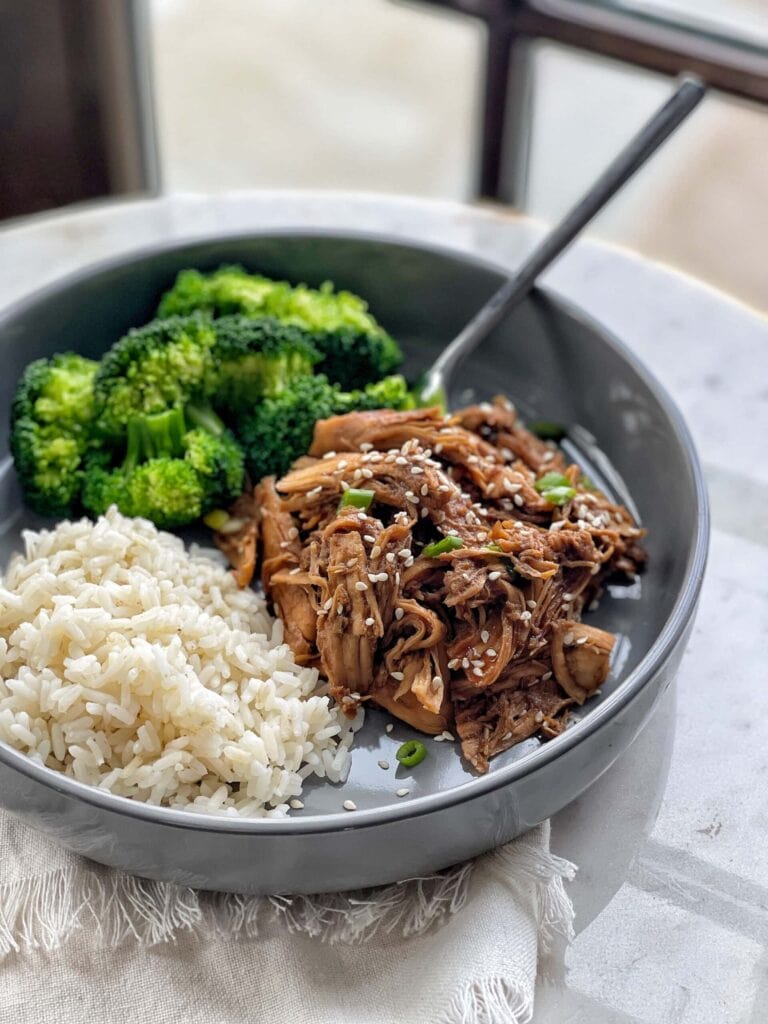 This is the ultimate easy recipe! There is no prep work needed to create this Teriyaki Chicken aside from tossing all the ingredients into the slow cooker and letting it do its thing. If you crave that perfect balance of sweet and savory teriyaki flavor, then this recipe is made for you!
---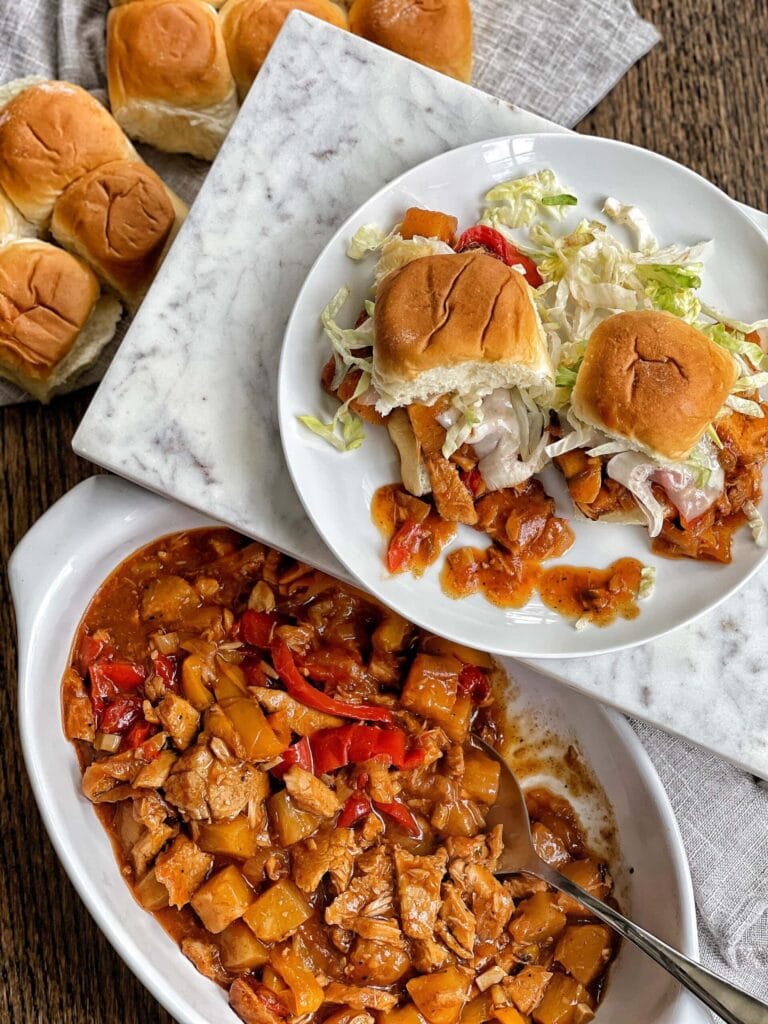 Preparing a slow cooker meal couldn't be simpler, and this slow cooker Hawaiian Pork is sweet, savory and mouth-watering delicious. Each bite of this dish is packed with flavor and texture: crunch, melt-in-your-mouth tenderness, natural sweetness, and salty bites. This dish is great on its own, served with rice and a veggie, or my favorite way: on a sandwich.
---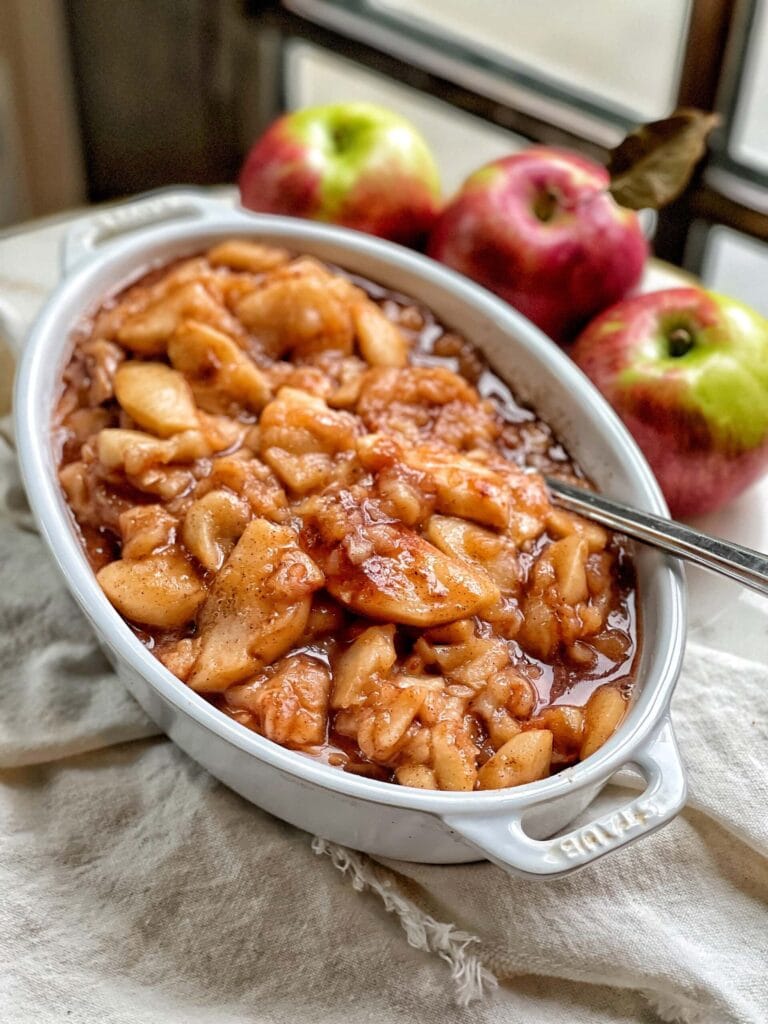 There's nothing better than the ooey-gooey filling inside a warm, homemade apple pie. This healthier sweet treat is incredibly easy to prepare. Just toss all the ingredients into your slow cooker, and let the mixture work its magic!
---
There's nothing quite like the comfort of a warm, hassle-free meal. Slow cooker meals are a must-have in the fall and winter by saving you time without compromising on flavor. The best thing about slow cooker meals? It cooks itself, so you don't have to!