Eating healthier in the summer can be intimidating. Between BBQs and family vacations, it's tempting to give into fast food or overindulge in processed foods! But eating healthier doesn't mean you have to sacrifice flavor.
I've rounded-up 3 of my favorite lightened-up summer side dishes to bring to or serve at a BBQ. Pair any of these with a grilled protein of your choice and you have a delicious, healthy meal!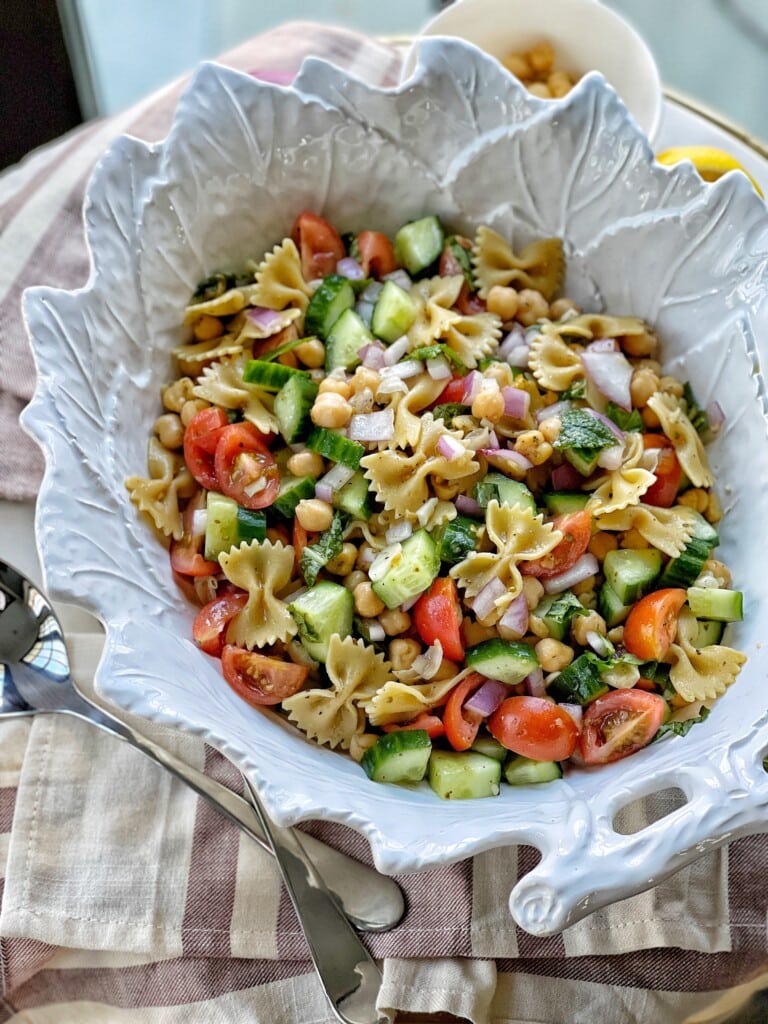 A classic pasta salad that's made with less fat but more protein! The protein packed noodles are dressed with a homemade vinaigrette features olive oil, red wine vinegar, fresh lemon juice, fresh garlic, fresh herbs and oregano.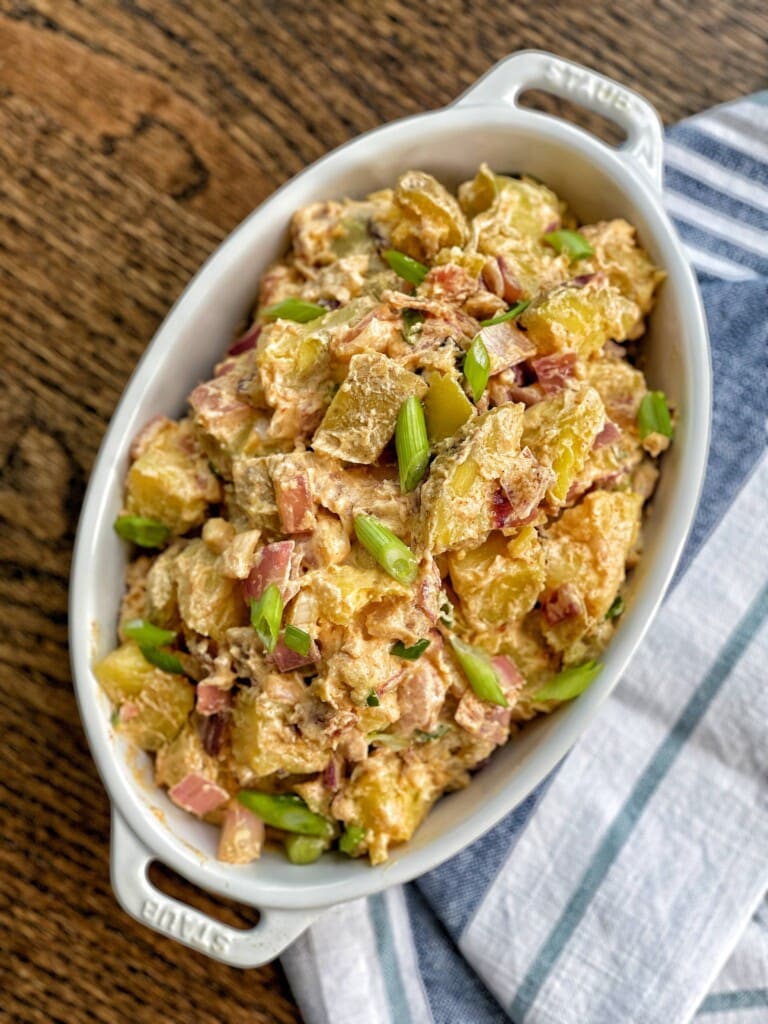 Potato salad is the ultimate BBQ comfort food! This unique potato salad takes everything you love about a loaded baked potato and combines it to make a delicious, healthy spin on a classic summer staple.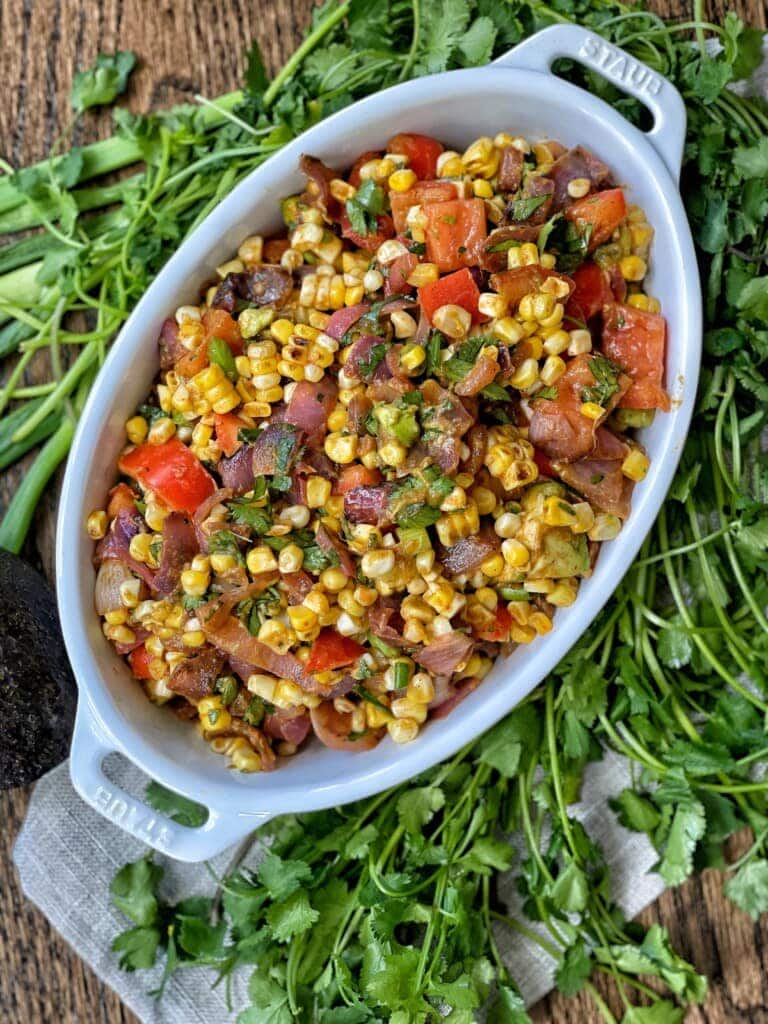 Sweet, grilled corn is a summer staple in our house. This salad is packed with bright colors and bold flavors including cilantro, red onion and fresh lime juice! Great served by itself or with tortilla chips.
Pro tip: prep this summer salad ahead of time by grilling inside or outside the day before.
More Vegetable Based Side Dish Recipes:
---
Summer parties shouldn't be intimidating or overwhelming. By bringing one of these side dishes, you know you have at least one lightened-up but flavorful food you can indulge in. Add a protein of your choice and leave room for some dessert!