Most recent recipe
Prosciutto, sundried tomatoes and spinach combine with pasta in a creamy decadent sauce to create the pasta dish of your dreams. My Healthy One Pot Tuscan Pasta has all the flavors you love. Even better–you only need one pot! Using a few simple swaps like unsweetened almond milk and reduced fat cream cheese, this recipe is easily lightened-up. The ingredient list for this recipe is full of fresh, healthy ingredients…
---
Subscribe to emails
By subscribing to my email newsletter, you'll be the first to receive every new recipe. Plus, you'll get my Monthly Meal Prep Menu delivered right to your inbox.
Seasonal recipes
Spring is around the corner and with that comes recipes packed with fresh, crisp vegetables and vibrant colors. My spring recipes also include seasonal recipes like my rustic Irish soda bread.
Steph's favorites
Browse some of Steph's current favorite recipes and discover a new lightened-up recipe for you and your family.
Hi there!
My food philosophy is pretty simple – I'm all about eating what you love, but in moderation. To me, it's all about balance. That's what has kept this lifestyle sustainable for me.
Here you will find simple recipes with fresh ingredients that are lightened-up; but you won't be able to tell! I promise.
-Steph
Recent recipes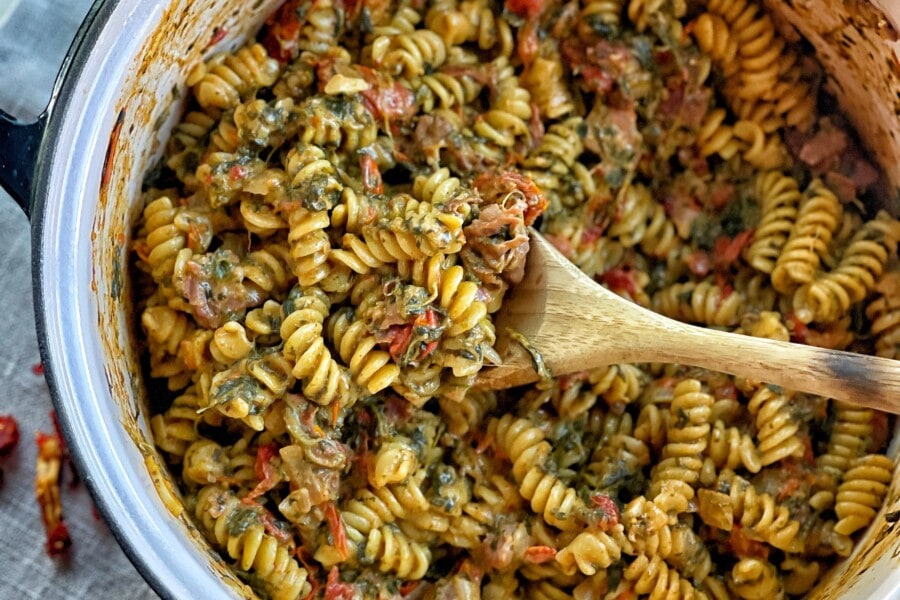 Prosciutto, sundried tomatoes and spinach combine with pasta in a creamy decadent sauce to create…
Wellness & lifestyle
Browse Steph's favorite approved products for a healthier lifestyle.
Join the Queen of Meal Prep
Eating healthy doesn't have to be boring! I've made it a goal to lighten up our most favorite recipes so the whole family will love them.