Most recent recipe
This light dill ranch chicken salad is a great addition to your meal prep rotation! If you are a fan of quick and easy preps, this one is for you. This chicken salad boasts flavors of dill and ranch, with a bright and vibrant flavor profile. Ready in under 10 minutes, this chicken salad uses only a handful of easily accessibly ingredients (some pantry staples) and is a great way…
---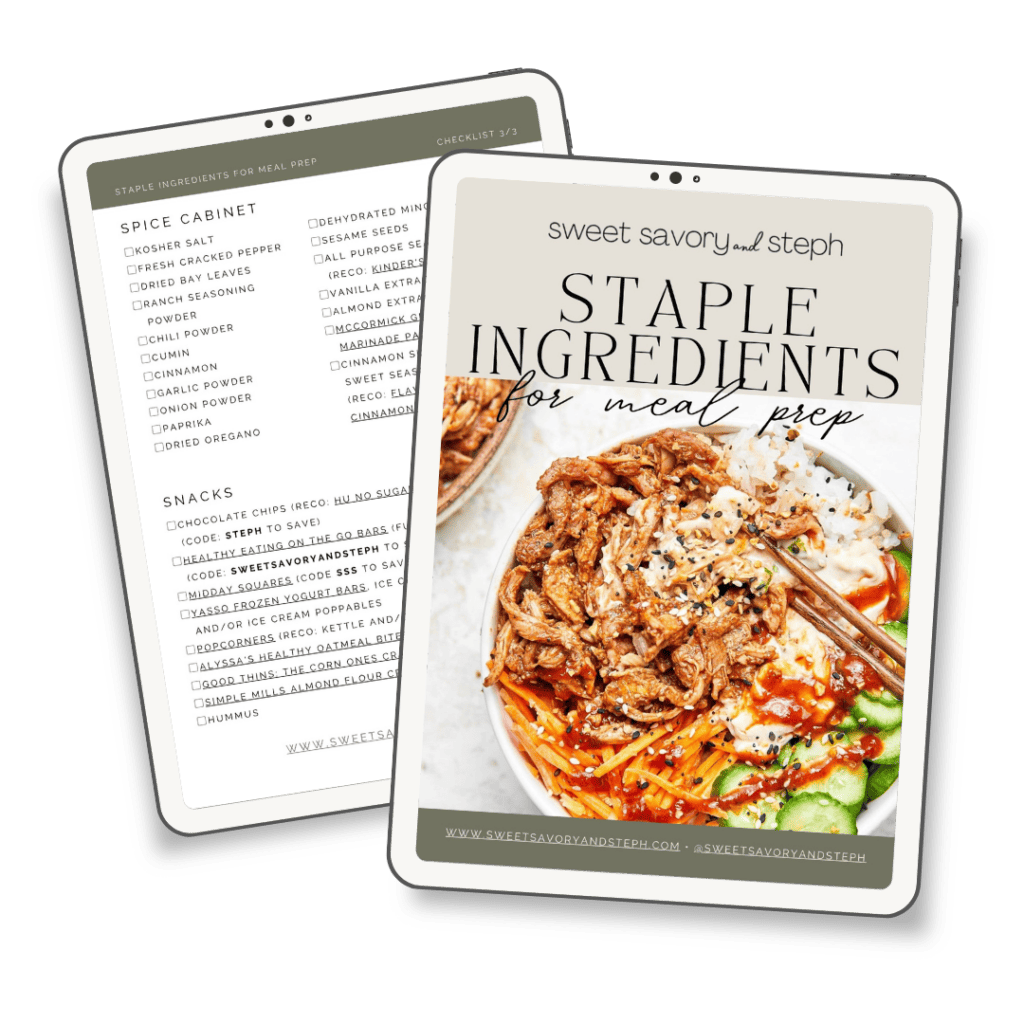 Free checklists
Instantly download Steph's new "Staple Ingredients For Meal Prep" guide. This eBook is filled with all the ingredients she considers essential for meal prepping success.
Seasonal recipes
Summer weather means more time outside, more parties and more grilled foods. Find your next favorite side dish or meal today.
Steph's favorites
Browse some of Steph's current favorite recipes and discover a new lightened-up recipe for you and your family.
Hi there!
My food philosophy is pretty simple – I'm all about eating what you love, but in moderation. To me, it's all about balance. That's what has kept this lifestyle sustainable for me.
Here you will find simple recipes with fresh ingredients that are lightened-up; but you won't be able to tell! I promise.
-Steph
Recent recipes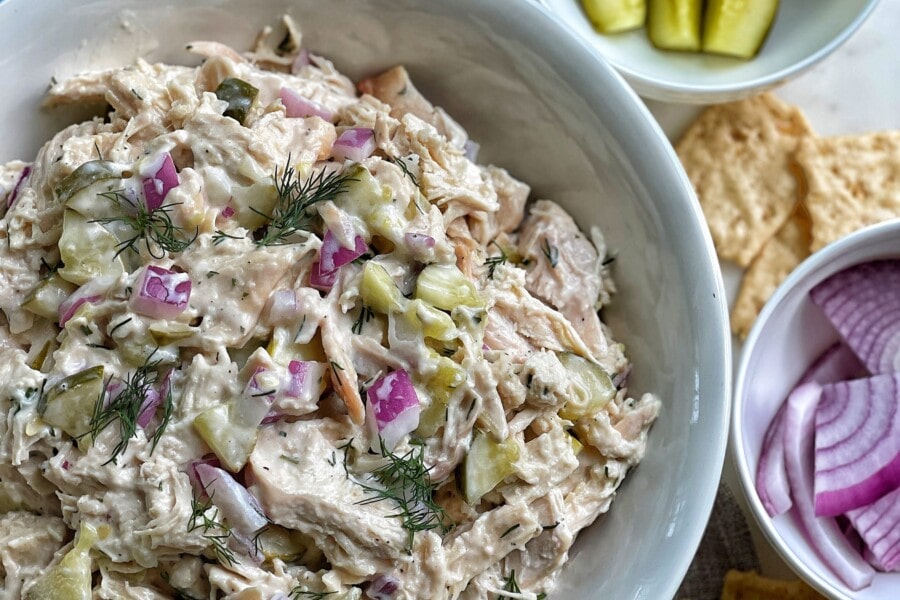 This light dill ranch chicken salad is a great addition to your meal prep rotation!…
Subscribe to emails
By subscribing to my email newsletter, you'll be the first to receive every new recipe. Plus, you'll get my Monthly Meal Prep Menu delivered right to your inbox.
Wellness & lifestyle
Browse Steph's favorite approved products for a healthier lifestyle.
Join the Queen of Meal Prep
Eating healthy doesn't have to be boring! I've made it a goal to lighten up our most favorite recipes so the whole family will love them.