I take Seed's DS-01™ Daily Synbiotic every morning before I start my day, and it has changed my life and overall wellness in so many ways. I frequently get asked why I chose to start Seed over other probiotics on the market, so this blog post will explain the differences between Seed and the others. There are so many benefits to taking Seed, and this post talks about why Seed is different than other probiotics. This post is sponsored by Seed.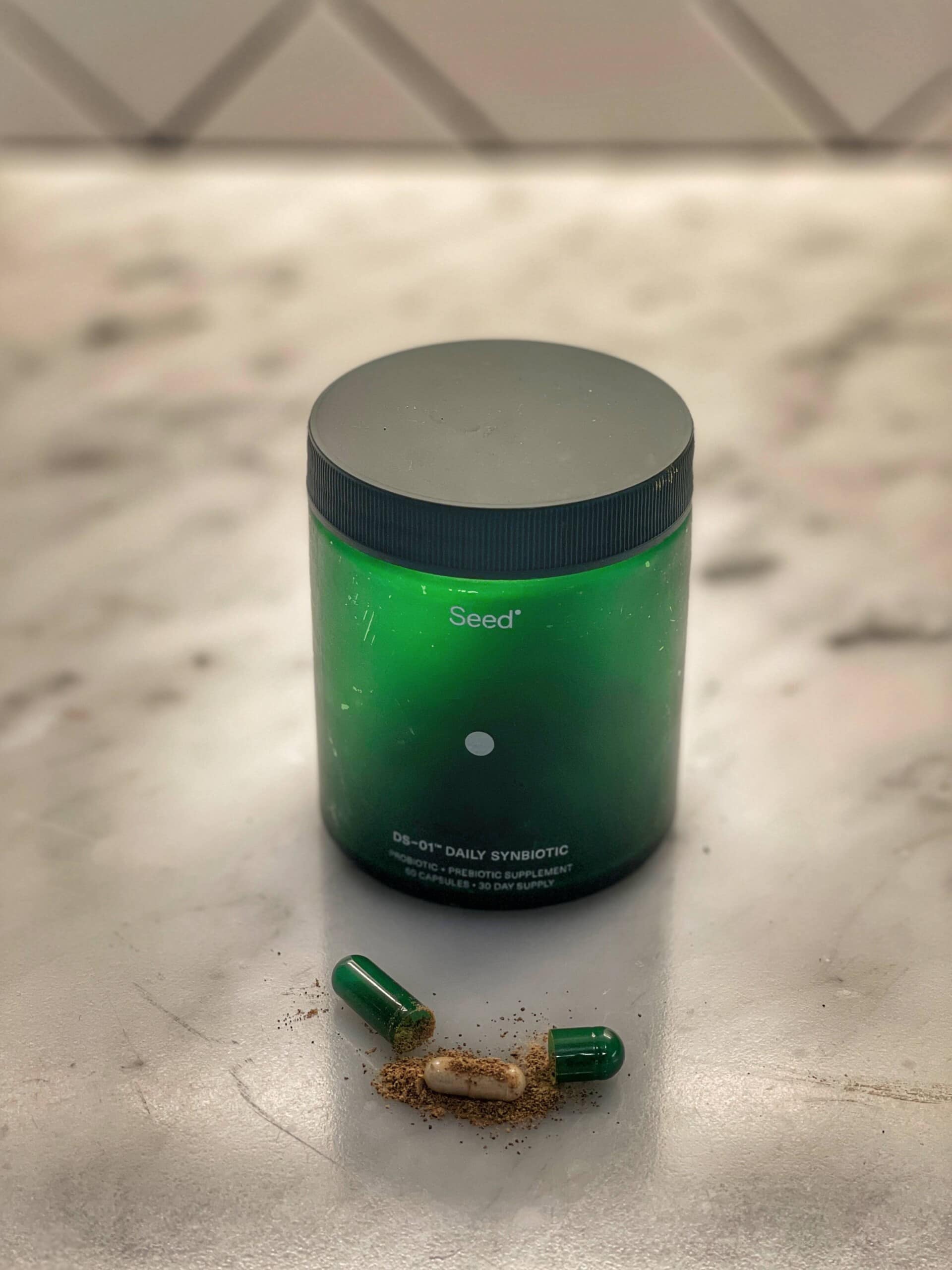 When and why I started taking Seed's DS-01™ Daily Synbiotic
In the summer of 2021, I had seen some of my friends on Instagram using Seed's DS-01™ Daily Synbiotic, and I never thought I had a need for it. I had been experiencing some discomfort and bloating with my digestion, and after going to doctors appointments with no true diagnosis for my discomfort, I decided to take matters into my own hands.
The first week, I followed the directions for use, and took one capsule each morning on an empty stomach until I reached the two-capsule period. After just a few days of use, I noticed a difference in terms of bloating and digestion.
Within a week's time, I felt my body working with Seed within my gut. I can't explain the feeling, but I felt that something was happening and Seed was behind it all. As the weeks went on, I noticed how good I felt; Seed not only helped my gut health, but it also helped other area of my health. Seed's formulation promotes ease of bloating, healthy regularity, heart health, and my skin was even looking better, too.
After several months using Seed, I feel more balanced. My system seems to be working well, and I have experienced other great side effects including glowy, smooth complexion, among other things.
Seed is now a part of my daily routine; the glass bottle sits on my kitchen window sill to remind me to take it first thing in the morning. I take two capsules in the morning before eating, and I have never felt better. I feel balanced, I have energy, and I feel like my body is working better.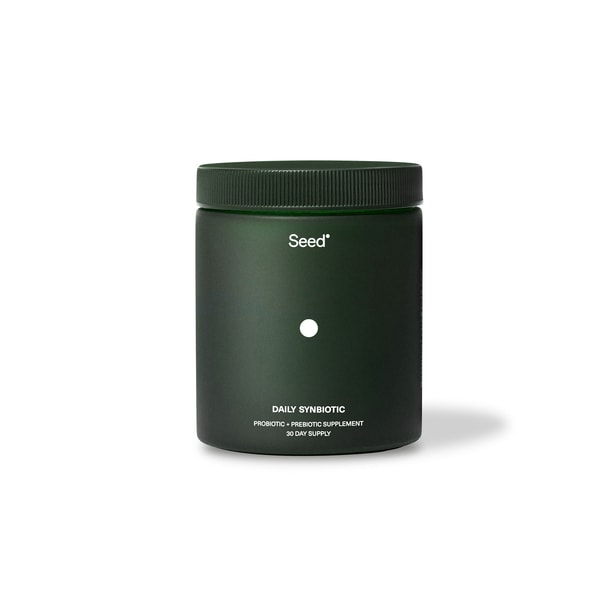 You can read more about my history with Seed in this blog post.
Why Seed is Different Than Other Probiotics
Let's talk about why Seed is different than other Probiotics. With so many probiotics on the market, and even products that claim to contain probiotics, it can be hard to decipher which ones will really benefit you. In fact, the term "probiotic" isn't even regulated by the FDA, which is why you see fake probiotics everywhere. Seed is changing that. Their Chief Scientist, Dr. Gregor Reid, even helped coin the FDA definition of a probiotic – when I say real deal, I mean it.
The health benefits of probiotics have already been proven, and they are a staple in many households already… so why Seed? This is one of the most frequently asked questions I get when I talk about using Seed. Why should you order Seed instead of opting for any other probiotic on the market?
Seed is a synbiotic
First things first, Seed is actually a synbiotic, which means it already sets itself apart from your standard probiotic. A synbiotic means that Seed contains probiotics and a prebiotic. It is a combination of the good bacteria that your body needs to support our digestive system (the PRObiotic), and prebiotics that serve as a barrier to environmental factors (like heat and light) AND the prebiotic protects the probiotic through digestion for 100% delivery to your colon. Seed supports gastrointestinal health, meaning it helps maintain regularity and ease bloating. It also helps maintain the health gut barrier function and integrity, while supporting gut immune function.
Seed's unique design
Seed's design also sets it apart from other probiotics. The ViaCap® Delivery Technology features a capsule-within-a-capsule design, meaning that there is 100% survivability of the inner probiotic capsule down to your colon. Because of the design of the Seed capsule, 100% of the probiotics actually make it to the small intestine before releasing. Other probiotics get burned by stomach acid and bile salts before they make it down to where their final destination. Seed's outer prebiotic capsule and inner probiotic capsule technology make it unique. The outer capsule protects the probiotic against stomach acid, digestive enzymes, and bile salts through digestion. This is unique to Seed. If you've taken a probiotic before and haven't felt any different, it's likely because the good bacteria was dying during digestion.
Aside from the benefits to your gut, Seed also supports healthy skin, gut immune health, and cardiovascular health. Even if you don't have gut issues, Seed is a great addition to your daily routine for these reasons.
If you have tried other probiotics and they haven't made a difference, it could be that they are not surviving 100% to your colon, meaning they lose their effectiveness before they get through your entire system. After one week of Seed, I really noticed a difference in this area.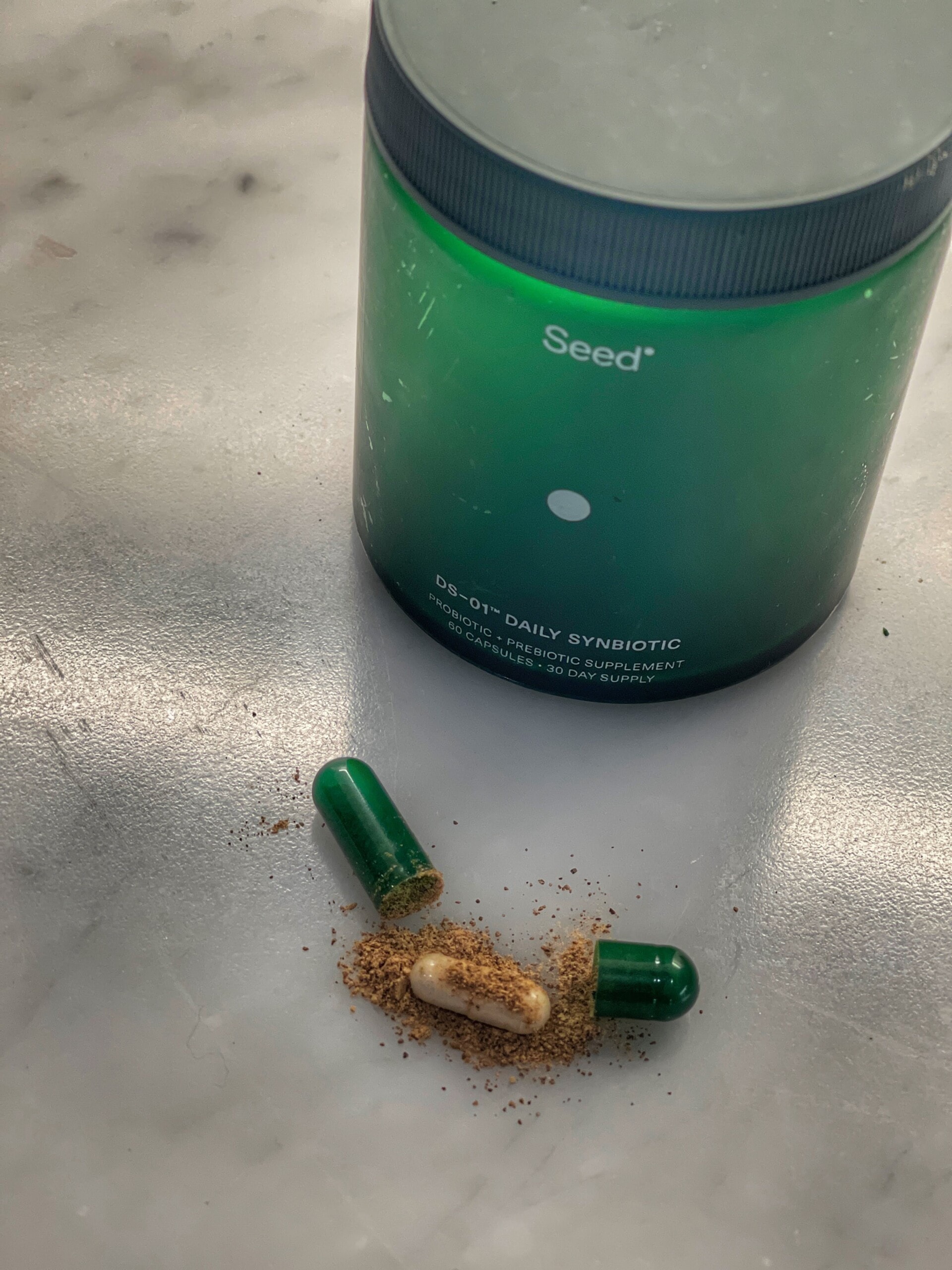 Ordering Seed
Taking Seed changed my life, and Seed is super easy to order. I am happy to offer you my own discount code with seed, click here to order, and apply my code SSS for 15% off your first order. You can subscribe to Seed, meaning you will receive your monthly supply automatically (this is what I do) so I never have to worry about running out.
Let me know here if you have tried Seed, or if you have any questions for me!