My mornings can get chaotic between taking care of my family, working part time, and running a small business. It's important for me to carve out time for my own health and wellness so that I can feel my best, and be my most productive self. In this post I talk about how I manage my mornings, and how I have begun prioritizing health and wellness in my life; learn more about how I am working Seed Synbiotic into my morning routine. This is a sponsored blog post for Seed.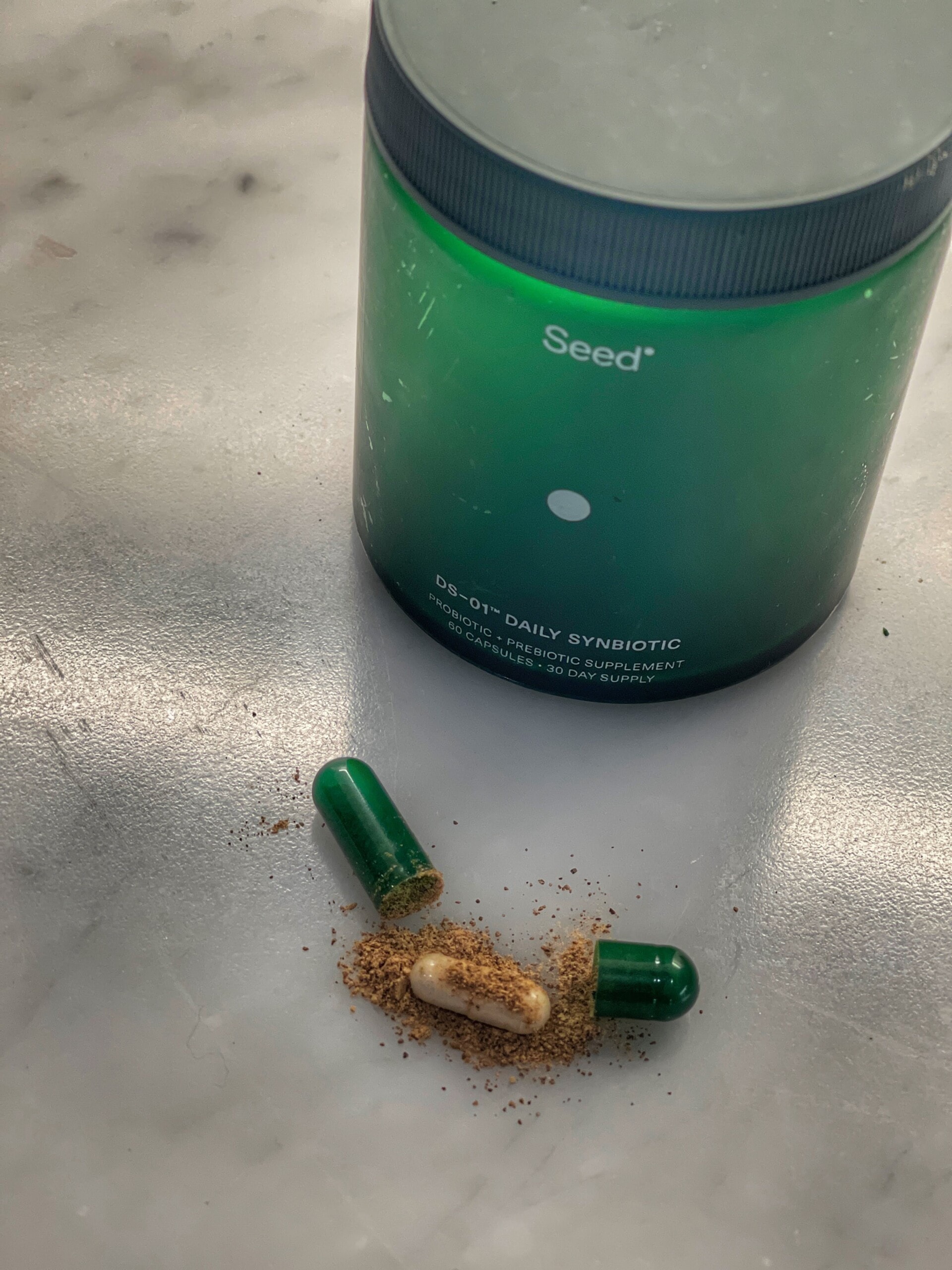 Waking up
One thing I prioritize is sleep, and have for a while. I try to get a minimum of seven hours a sleep per night; granted there are times when my sleep is broken (thanks, kids!) but overall, I do get good sleep at night. This is so important for the foundation for physical and mental well-being. I like feeling refreshed when I wake up, versus groggy.
Once I wake up, the first thing I do is take my synbiotic, which is something I've been doing for the last several months. Prior to starting this routine, I never took any vitamins or supplements (bad, I know!) but it's something that now sets the tone for the rest of my day. The synbiotic I take is Seed.
Seed isn't a probiotic, but a synbiotic, which is a probiotic and prebiotic combined. Seed's unique design makes it extremely effective, which I will explain later. As I've gotten older I've realized the importance of my overall health and wellness, including caring for myself from the inside out. This relates to what I put into my body, whether it's how I eat, or what supplements I take.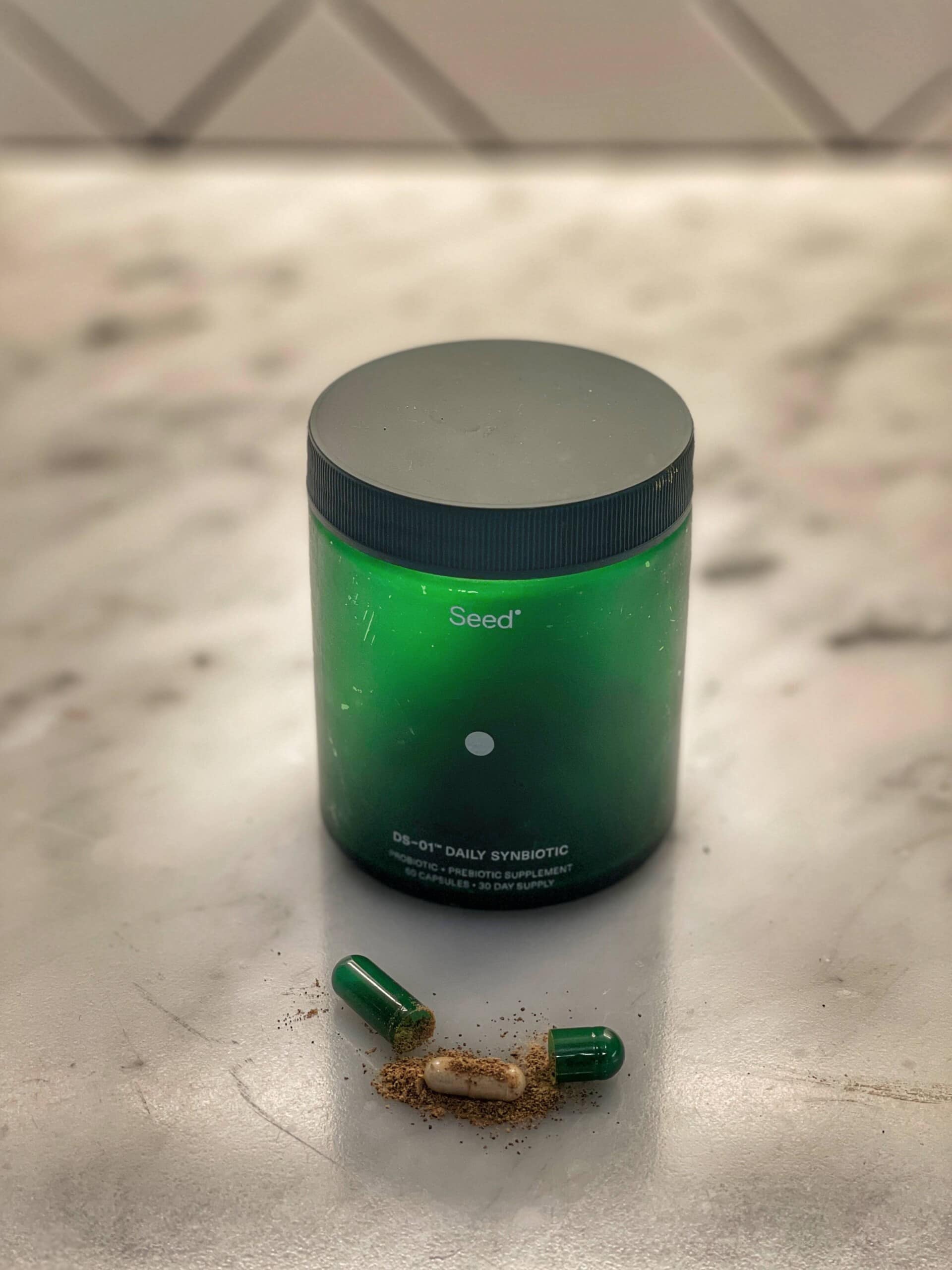 All about Seed: Working Seed Synbiotic into My Morning Routine
Seed isn't a supplement, but a synbiotic, which means it is a prebiotic and a probiotic. I started taking it months ago for my overall gut health after I experienced some gastrointestinal discomfort (bloating and pain after eating). Prior to experiencing this, I never had any stomach issues, so I never felt the need to take a probiotic. Once I started seed, I immediately noticed a difference in my overall gut health.
Many people think that gut health is only about your stomach and digestion, but the truth is, gut health is about your overall wellness, starting from the inside out. Gut health also supports digestive health (to maintain regularity, ease bloating, and occasional constipation), helps maintain health gut barrier function and integrity, supports gut immune function, and even cardiovascular health, and dermatological health.
Seed has a capsule-in-capsule design, which means each capsule is actually two capsules in one. The outer capsule is made of pomegranate, and serves as a barrier to oxygen, moisture and heat. The inner capsule is protected against stomach acid, digestion enzymes, and bile salts. This means the probiotics will eventually make it to the end of the small intestine, with 100% survivability. There is no other item on the market like this, most probiotics don't make it that far before being eaten away by our stomach acid. When I heard this about Seed, I knew it would be different.
I've noticed such a difference in my overall body since starting seed months ago. My skin is clearer, I feel more balanced, and I feel like my system is working really efficiently.
I take my Seed capsules with water on an empty stomach, and then move on to my coffee and the rest of the morning. They set the tone for the rest of my day; there have been a few days where I ran out of the house without taking my Seed, and I felt lost without it! It makes my gut feel balanced and really aids in my digestion.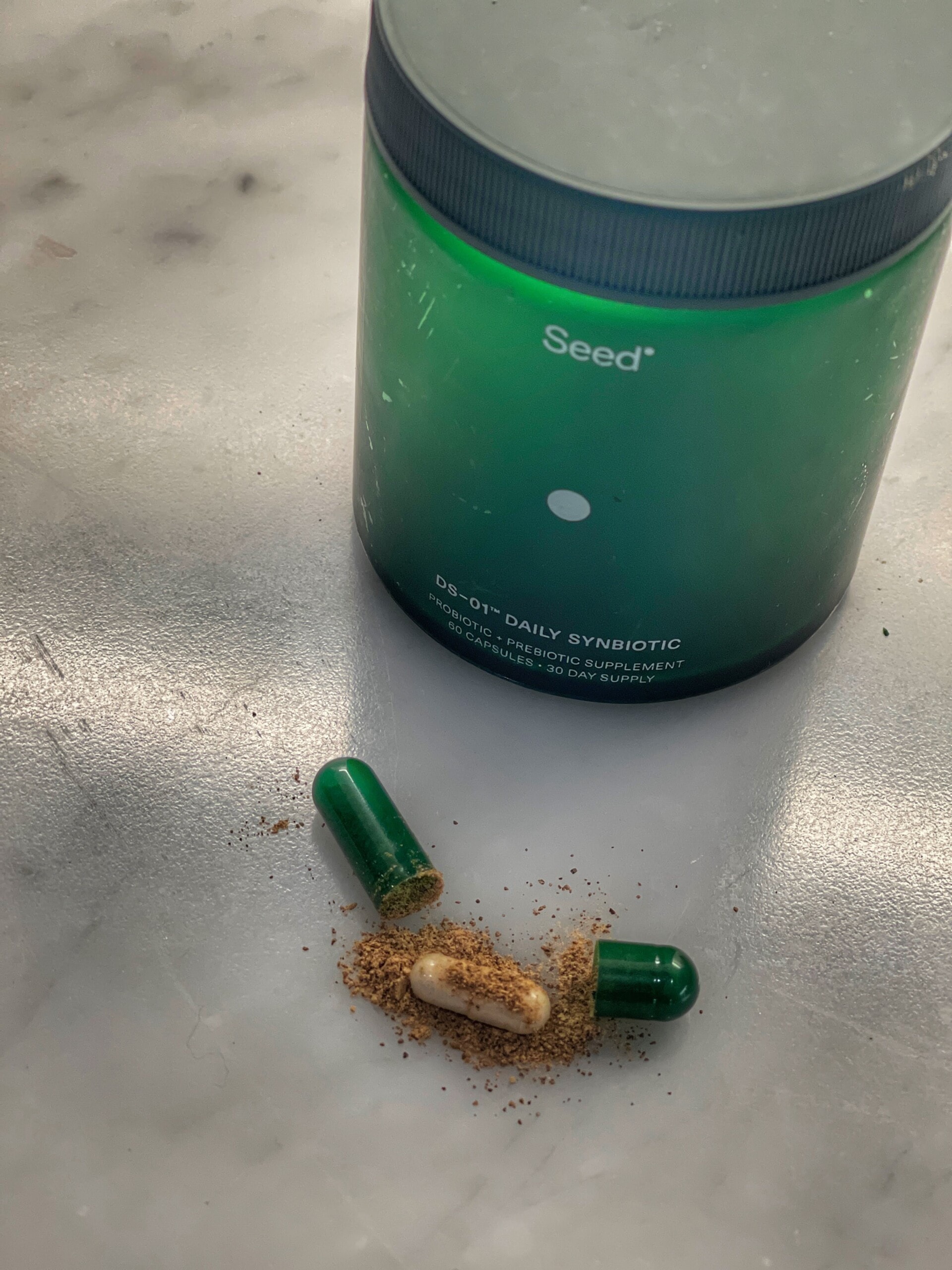 Getting ready for the day
After I make my coffee, I set the kids up with breakfast. During the school week, it is all about keeping it simple. I make sure to have the house stocked with easy essentials like fresh fruit, yogurt, waffles, and breakfast sausage.
While the kids eat their breakfast, I take that down time to make my bed and get myself ready for the day. I do my hair and makeup quickly and get dressed. I find that doing this also sets the tone for my day. This is how I personally am most productive when I feel my best. If time allows, I throw a load of laundry in before I leave the house. That's one less thing to worry about later on.
Breakfast on the go
I don't eat my breakfast until later in the day (closer to 11:00) so I always pack it to go, that way wherever I end up, whether it's the office or running errands with the kids, I have a healthy option on hand.
Overall I've learned that keeping this routine has kept me productive and feeling my best. I personally feel my best when I feel rested, healthy, and ready to take on my day.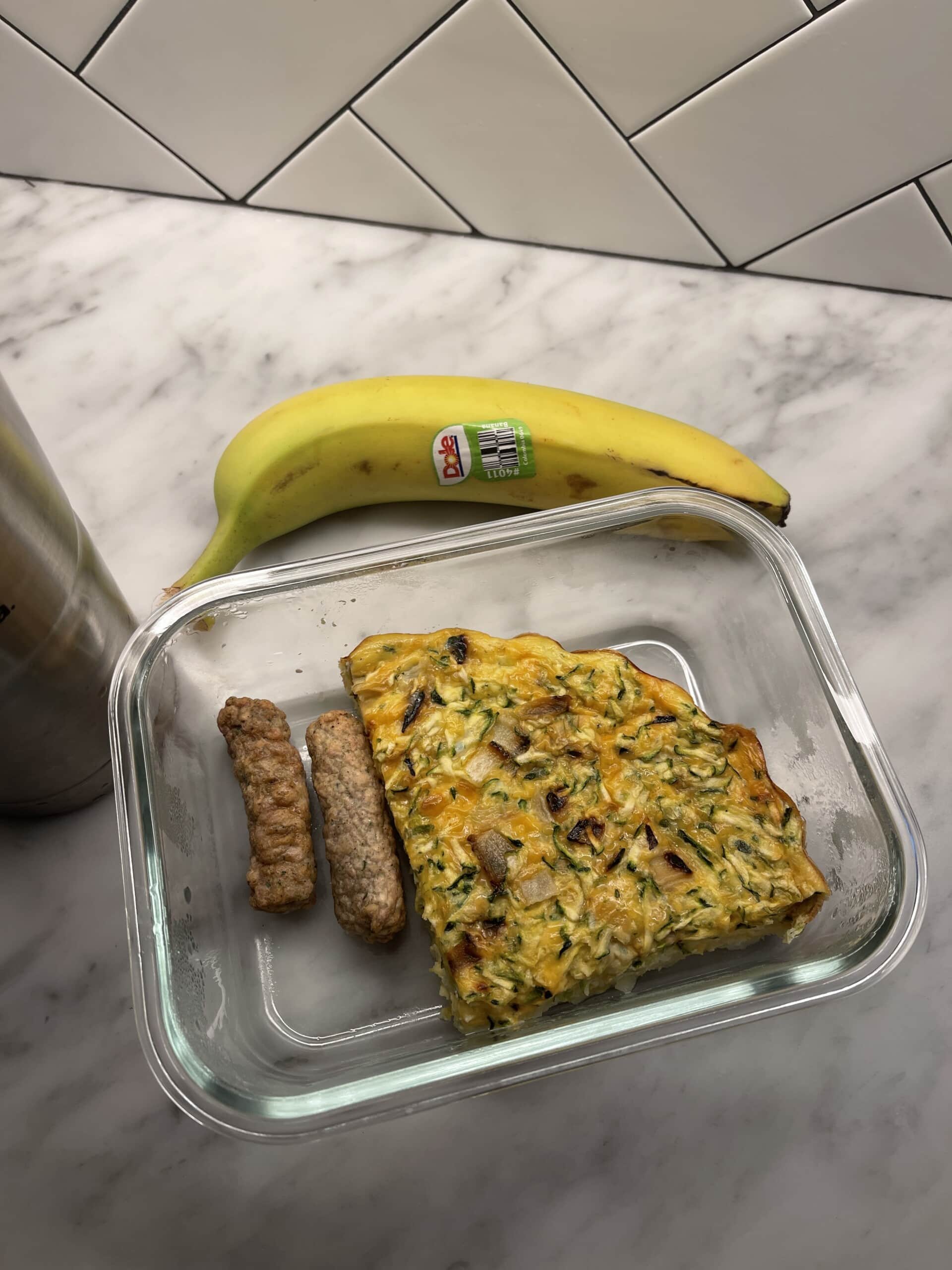 The bottom line
I love sharing how I am working Seed synbiotic into my morning routine. If you want to order seed, you can do that here. My discount code is SSS20, which will save you money at checkout!
To learn more about my journey with seed, read this blog post.