This post is all about how taking Seed changed my life. Over the summer, I experienced for the first time some major stomach and gut discomfort. I had always prided myself on having a stomach of steel; I never had any stomach issues or discomfort in the past, except for on rare occasions. Experiencing pain, bloating and discomfort which seemed to start randomly one day in June totally stumped me. I will share more about my experience here. I am a Seed partner and this post is sponsored by Seed.
When my gut issues started
My gut issues developed in June this past year. One day after eating breakfast, I experienced pain and discomfort in the middle of my stomach. I thought maybe something I ate had disagreed with me, so I took some antacid tablets. The discomfort seemed to subside after a couple of hours, until I ate lunch, and the same thing happened.
This pattern continued for two weeks. I would wake up feeling normal, but as soon as I ate, I would experience pain, discomfort, a feeling of being overly full, as well as some major stomach bloating. For someone like me who is relatively thin, the bloating was pretty intense and noticeable. This feeling made me dread my favorite part of the day: eating. I knew as soon as I ate, I would get this feeling, and I truly dreaded meals.
Thinking this was a temporary issue, I waited to see if the problem would fix itself. I noticed quickly that nothing was changing, as the weeks went on, and the same discomfort and bloating persisted.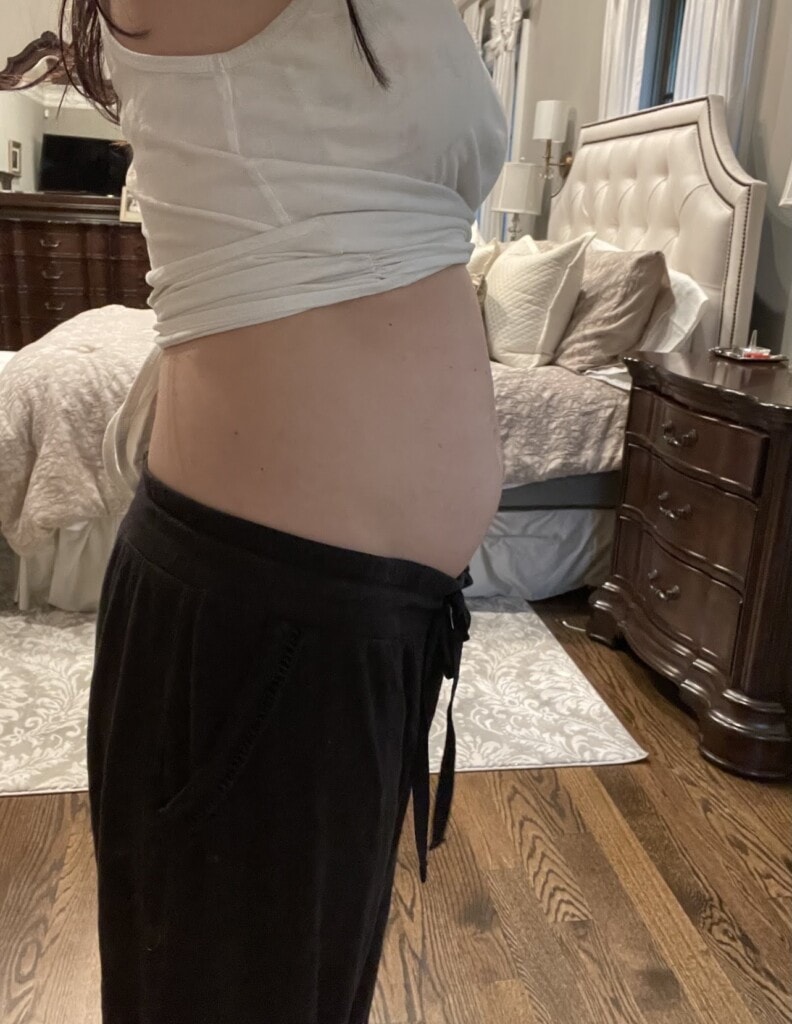 The road to figure out the cause of my gut issues
As the weeks went on and the discomfort continued, I finally decided to make some appointments to see if I could figure out what was causing this issue. First, I went to an allergist to see if I had possibly developed any food allergies, but I did not test positive for any food allergies or sensitivities.
Next, I made an appointment with a Gastroenterologist; my appointment was not for another two weeks, and I was sure my stomach issues would be resolved by then. To my surprise, when the two weeks had passed and my appointment arrived, I still had the same stomach pain, discomfort, and bloating after eating. The Gastroenterologist ran a series of tests, including a blood panel testing me for Celiac disease and a number of other conditions, an abdominal ultrasound to check my gallbladder and other organs, and a stool sample.
Everything came back in the normal range from the Gastroenterologist, except that I had what looked like a bacterial infection at some point. Otherwise, everything else checked out. I found it hard to believe that a bacterial infection would cause me discomfort for over a month straight. The doctor was convinced that the infection had essentially wreaked havoc on my insides.
So, how do I make it better? She prescribed me an antacid to try and reduce any discomfort, but I never filled the prescription because I felt it was a band-aid. I didn't want to experience the pain and cover it up, I wanted to fix whatever was causing it in the first place.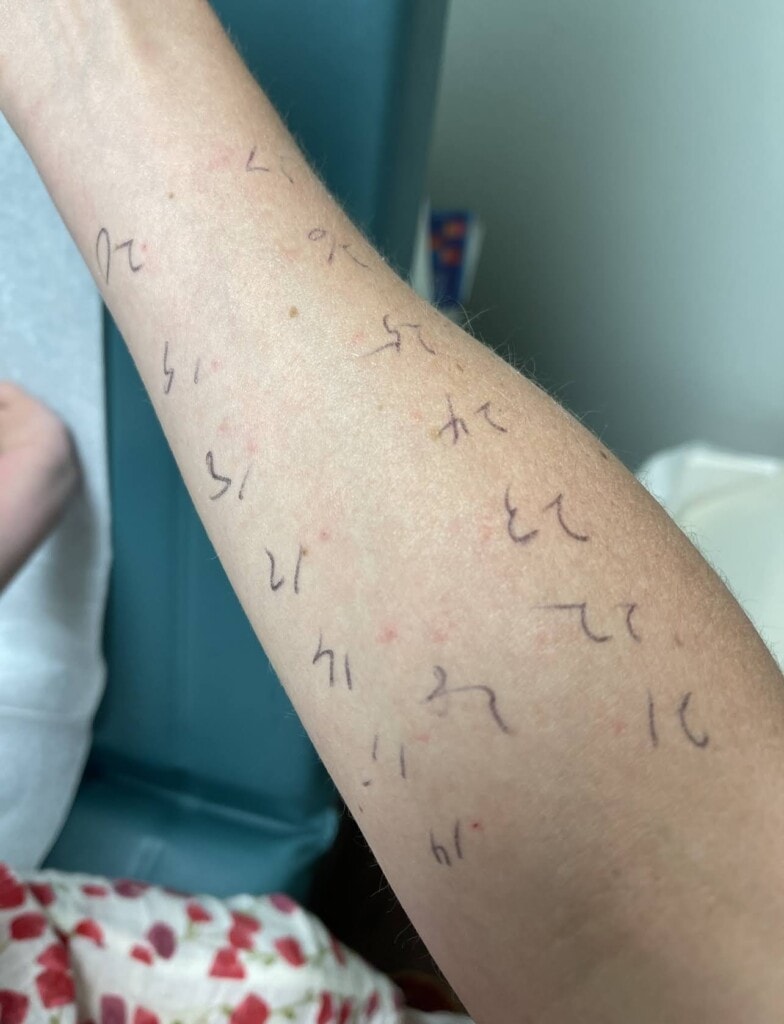 Discovering Seed
I had seen some of my friends on Instagram using Seed's DS-01™ Daily Synbiotic, and I never thought I had a need for it. In late July, I finally took matters into my own hands and ordered it. The first week, I followed the directions for use, and took one capsule each morning on an empty stomach until I reached the two-capsule period. After just a few days of use, I noticed changes in terms of bloating and digestion.
Within a week's time, I had noticed a significant change. I couldn't figure out how, or what, but I felt so much better, like myself again. I didn't dread eating anymore. As the weeks went on, I noticed how good I felt; Seed not only helped my gut health, but it also helped my overall health. Because of how Seed is designed, it promotes overall wellness, and my skin was even looking better, too.
Seed is now a part of my daily routine; the glass bottle sits on my kitchen window sill to remind me to take it first thing in the morning. I take two tablets in the morning before eating, and I have never felt better. I feel balanced, I have energy, and I feel like my body is working better.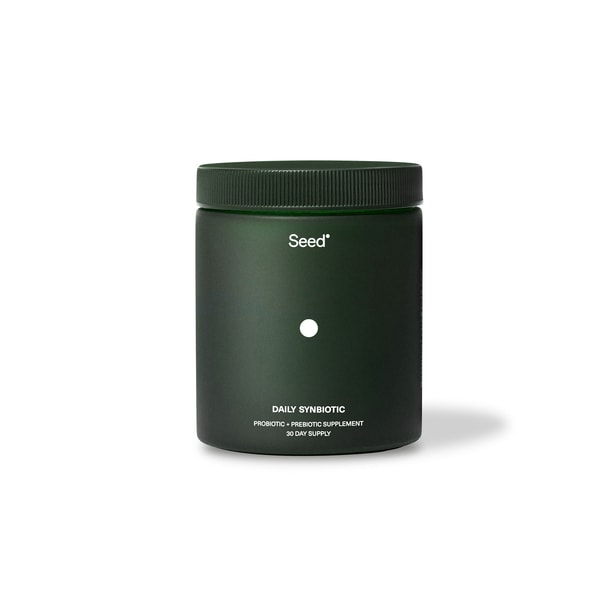 What is Seed? What makes it different?
Seed is a synbiotic, which means it contains probiotics and a prebiotic. It is a combination of the good bacteria that your body needs to support our digestive system, and prebiotics that protect the probiotic through digestion.. Seed supports gastrointestinal health, meaning it helps maintain regularity and ease bloating. It also helps maintain the health gut barrier function and integrity, while supporting gut immune function. Seed is something I needed, but never knew I needed until I started taking it.
Aside from the benefits to your gut, Seed also supports healthy skin, gut immune health, and cardiovascular health. Even if you don't have gut issues, Seed is a great addition to your daily routine for these reasons.
Seed's outer prebiotic capsule and inner probiotic capsule technology make it unique, in that it protects against stomach acid, enzymes, and bile through digestion. Because of the design of the Seed capsule, 100% of the probiotics actually make it to the small intestine before breaking down. This is unique to Seed. If you've taken a probiotic before and haven't felt any different, it's likely because the good bacteria was dying during digestion.
Seed is a vital part of my day, and my only wish is that I had discovered it sooner. Taking Seed has changed my life. I have been taking Seed's Daily Synbiotic for a while now, long enough to experience the benefits of this product on my overall health. I am truly impressed by Seed, and can say this has changed my life and overall well-being.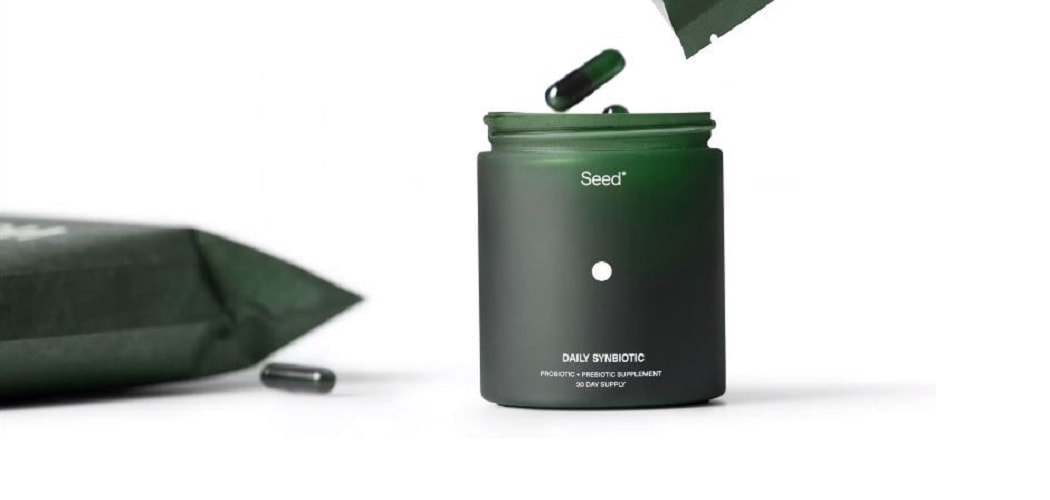 Ordering Seed
Taking Seed changed my life, and Seed is super easy to order. I am happy to offer you my own discount code with seed, click here to order, and apply my code SSS for 15% off. You can subscribe to Seed, meaning you will receive your monthly supply automatically (this is what I do) so I never have to worry about running out.
Let me know here if you have tried Seed, or if you have any questions for me!