makes 2 servings
a fun way to serve veggies
Note: the calories/points for this recipe were calculated using 2 large zucchini, and makes 2 servings. Mine was so large that it is the equivalent of two large ones!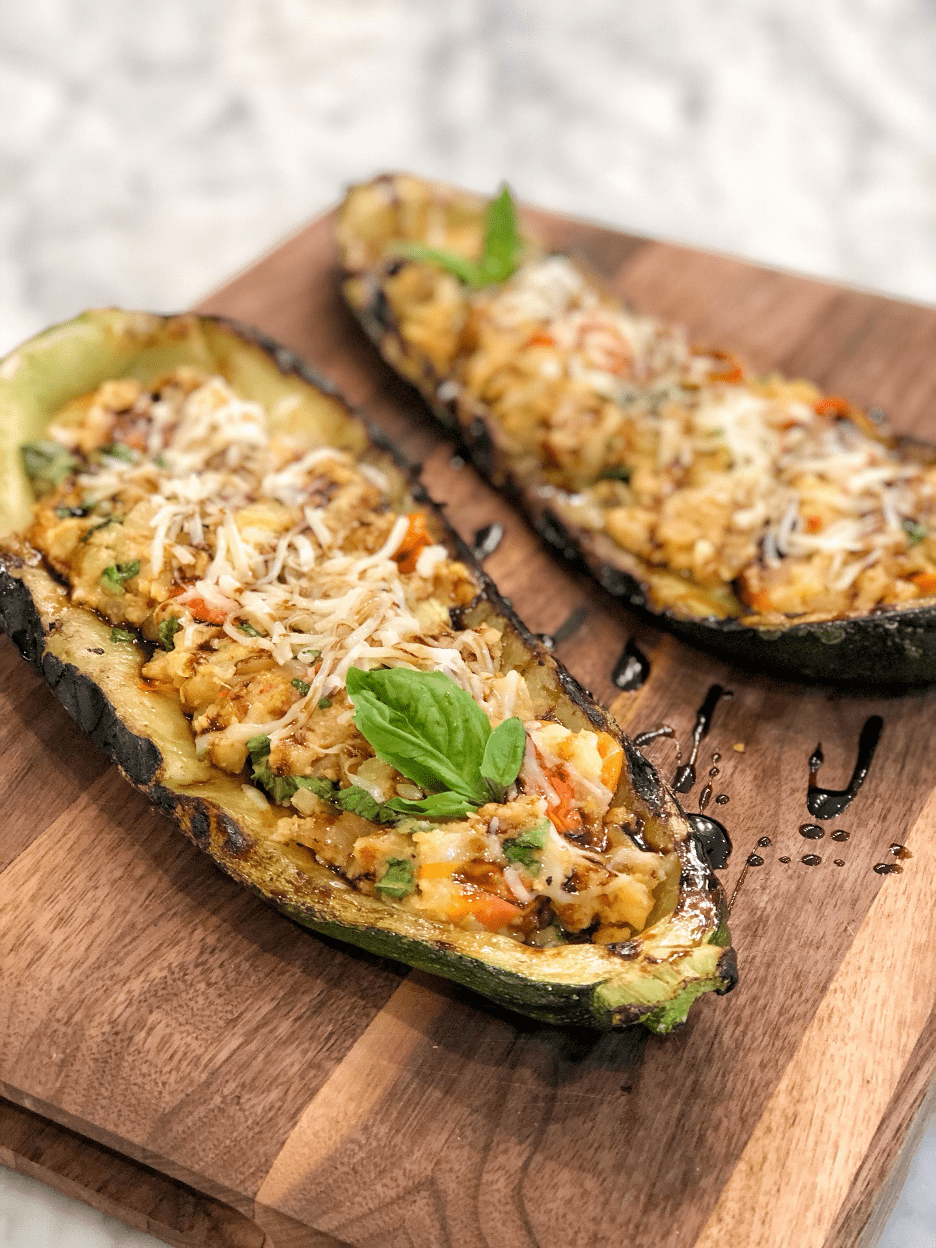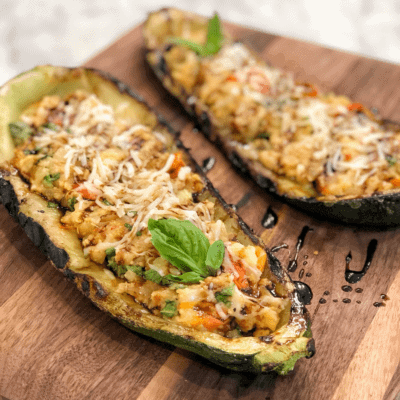 Ingredients
2

large zucchini

½

yellow onion

,

chopped

2

cloves

of garlic

,

minced

¾

cup

cherry tomatoes

,

halved

¼

cup

seasoned Italian breadcrumbs

¼

cup

fat free mozzarella

¼

cup

chopped fresh basil

kosher salt to taste

optional: balsamic glaze for topping
Instructions
Slice the zucchini in half lengthwise and scoop the insides out, leaving about 1/4" of the sides so it holds its shape while cooking.

Place the pulp (the insides) onto a cutting board and chop into bite size pieces. Chop the onion.

In a frying pan, add olive oil spray and sauté the zucchini pulp and the onion together for about 10 minutes until soft and they start to brown.

While the mixture is cooking, grill the zucchini boats on both sides so it starts to get tender.

Add the cherry tomatoes and garlic to the pulp mixture and cook for a few more minutes. Season with salt.

Add the mixture to a bowl with the breadcrumbs and cheese and basil, stir to combine (reserve some cheese for topping if desired).

Add the filling to the boats and place back on the grill, cover with a lid and cook until the zucchini boats are tender and to your liking and the cheese has melted.